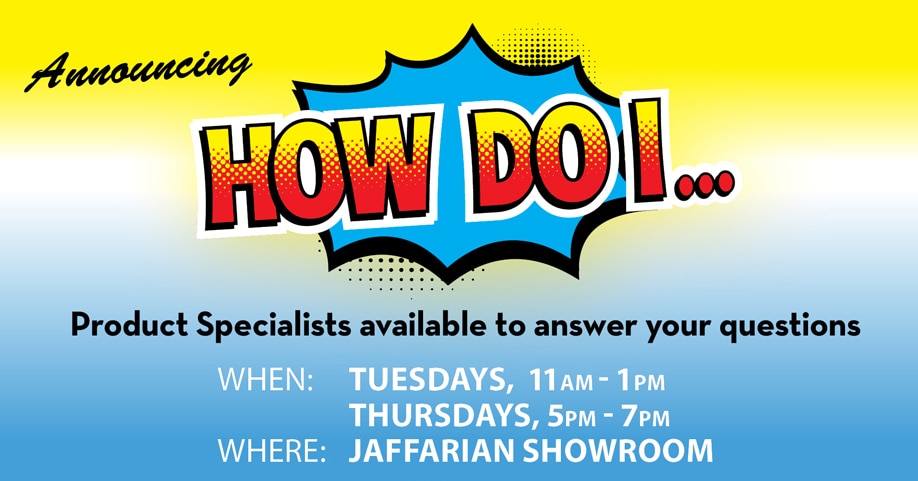 Come to Our "How do I...?" Hours at Jaffarian!
Whether you have had your vehicle for 2 weeks or 2 years, if you have a "How do I...?" question related to your vehicle, just stop in and ask! Product specialists will be available to answer your questions and demonstrate how features work.
No question is too small or silly!


Are there features of your vehicle that you want to learn how to use? 
Do you have buttons on your dashboard that you are not using,
but wish you were?
Product specialists are available during these hours EVERY week to answer any questions you have about your vehicle to help you take advantage of the technology that is in your vehicle - old or new. 
Make a list and simply stop in & ask us. We are here to help you make the most of your
vehicle and all it has to offer!
No appointment necessary. Complimentary.

Can't make it these days? No problem! Call or email us to set up a time that works best for you.  
At Jaffarian Volvo Toyota Scion, we want you to be informed about all that your vehicle offers
and realize that once you have been driving it for a while there are likely features and
functionality that you have questions about.
Stop in & ask! We look forward to seeing you!