Jaffarian Cares | Giving Back to the Community

Welcome to Jaffarian Cares
Celebrating our community & empowering good
The Jaffarian Automotive group has a commitment to giving back in the community, demonstrated in its contributions to schools, sports programs, youth organizations and charities throughout the years. This is part of The Jaffarian Way, the core values that the Jaffarians have embodied for four generations.
Learn More Now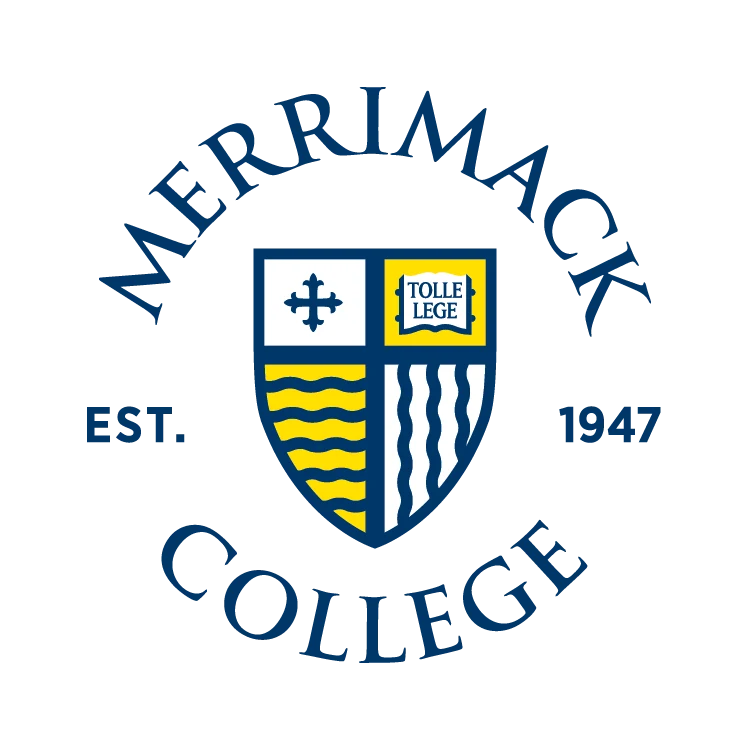 The Jaffarian Family Scholarship at Merrimack College
---
July 2022 - R Education has always been highly valued in the Jaffarian family, and Gary Jaffarian, CEO of Jaffarian Automotive Group, attended Merrimack College. The Jaffarian Family Scholarship was established in 1999 to provide financial support for Haverhill residents majoring in business at Merrimack College.  The scholarship fund is an endowment, with ~5% of the fund's three-year market value average available to be awarded each year to a student from Haverhill.
2022 Scholarship Recipient Rising Junior Majoring in Business Administration Minor in Accounting
I am excited to see where my upcoming junior year at Merrimack takes me and the opportunities I'll be able to take! I just wanted to finish this email out by saying thank you to the Jaffarian Family for letting me receive the Jaffarian Family Scholarship, it truly means a lot! Thank you again!!
The previous year's recipient was a senior, majoring in Business Administration with a concentration in marketing who was also a Haverhill resident.
This scholarship helped me get through my final year of college.
He graduated in 2021 and found employment in his chosen field of sales and marketing.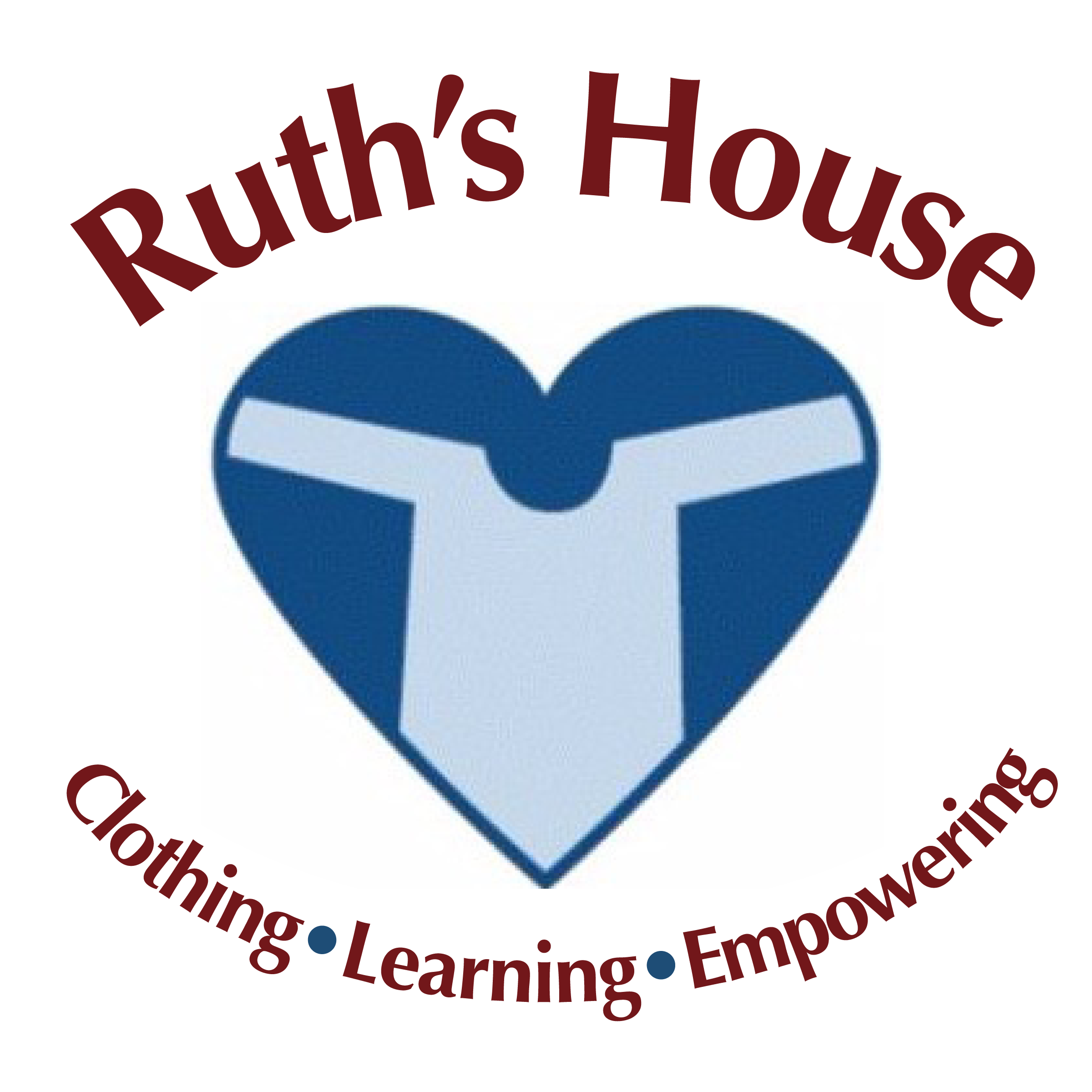 Ruth's House Welcomes Gary Jaffarian as part of the Ambassador Team
---
January 2020 - Ruth's House is proud to announce that Gary Jaffarian of Jaffarian Volvo Toyota is joining the Ambassador Team at Ruth's House. Ambassadors are the complimentary partner to the Board of Directors. Ambassadors believe in and promote the mission, goals, and values of Ruth's House and are the walking embodiment of the good that Ruth's Place contributes to the community.
As an ambassador, Jaffarian is promoting a non-profit referral program - pick up a referral card at Ruth's House and while purchasing a new or used vehicle - hand the referral card to your salesperson and fill out an online form - and a $100 donation will be sent to Ruth's House. For more details visit, www.jaffariancares.com
We are honored to be joined by a local philanthropist like Gary Jaffarian, and appreciate his and his team's support
- Executive Director Anne Moriarty
Emmaus School Supply Fundraiser Provides School Supplies for Children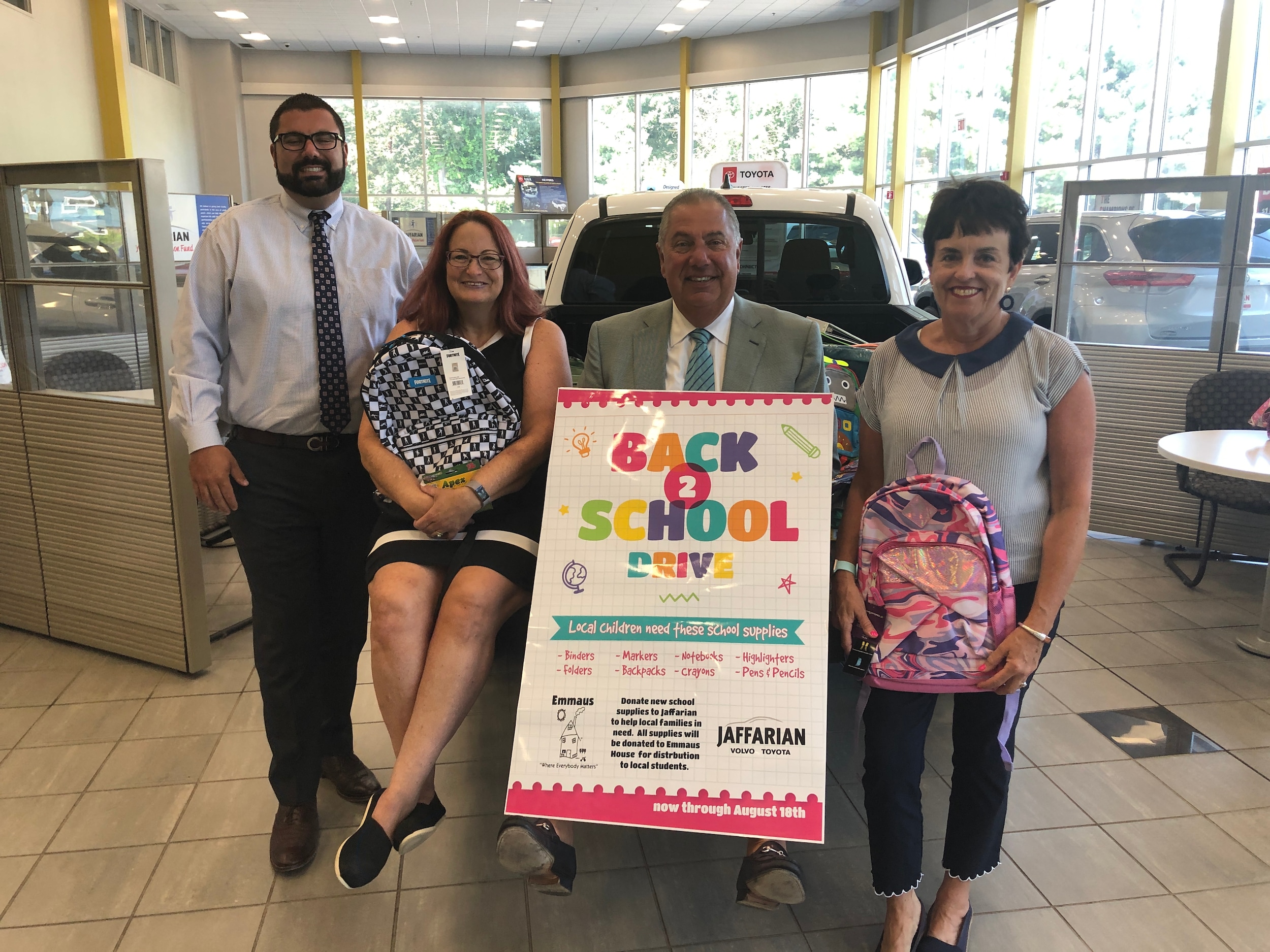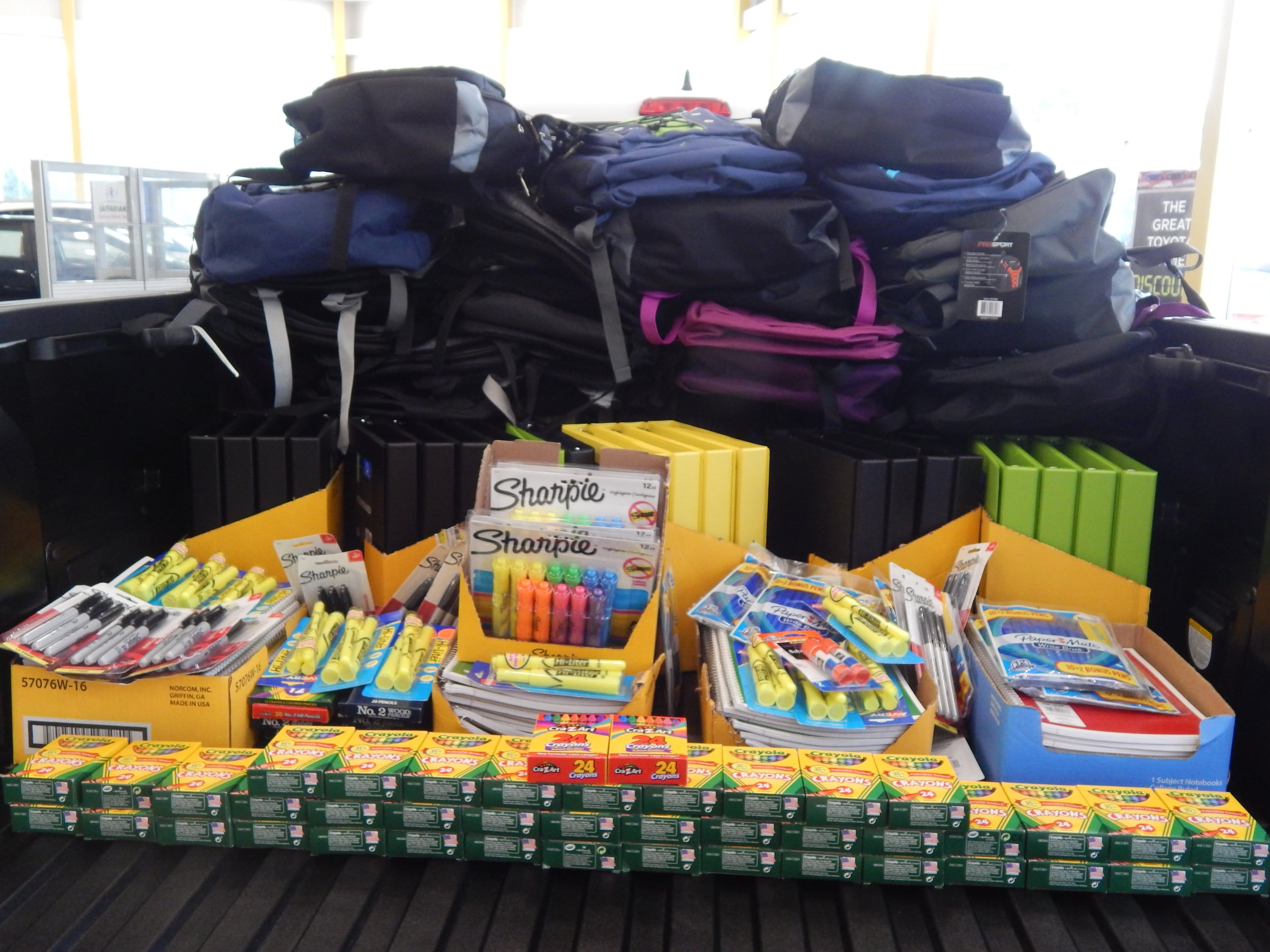 September 2019 - For the fourth year in a row, the Jaffarian Volvo Toyota staff and customers collected school supplies for the roughly 50 school-aged children currently residing at the Emmaus Family Shelter. Giving back to the community has been a lifelong commitment for several generations of the Jaffarians - it started nearly 100 years ago and continues today. The Jaffarian family is proud to be in partnership with a number of local non profits to build stronger communities.
Children deserve the opportunity to have the supplies they need to succeed in school. Our hope is that these school supplies help students start the school year off right with everything they need to thrive in the classroom. Emmaus is an extraordinary partner and we are proud of their work in the community.
- Gary Jaffarian, President and CEO of Jaffarian Volvo Toyota
Since 1985, Emmaus, located in Haverhill, has helped more than 30,000 children and adults out of homelessness and toward self-sufficiency. This past year alone, Emmaus has helped 2,478 people, including 1,238 children through its shelters and housing programs.
Emmaus provides emergency shelter for families and individuals, as well as, owning and operating 97 units of permanent affordable housing, serves over 85,000 meals annually, provides food in a regular basis to those residing in Emmaus housing, provides enrichment programs for school-aged children through Emmaus Explorers Program, the Empowerment Program, adult education and job-readiness programs. The Emmaus House is the largest provider of emergency shelter in Essex County.
Jaffarian Volvo Toyota Youth in Motion program Donates $5,000 to the Lawrence Boys and Girls Club
"I'm so grateful for the new sneakers that help me improve my basketball skills - they have a great grip which allows me to move confidently on the court," said John Garifa, member of Boys & Girls Club of Greater Lawrence. "I'd love to go to the NBA and see where basketball can take me."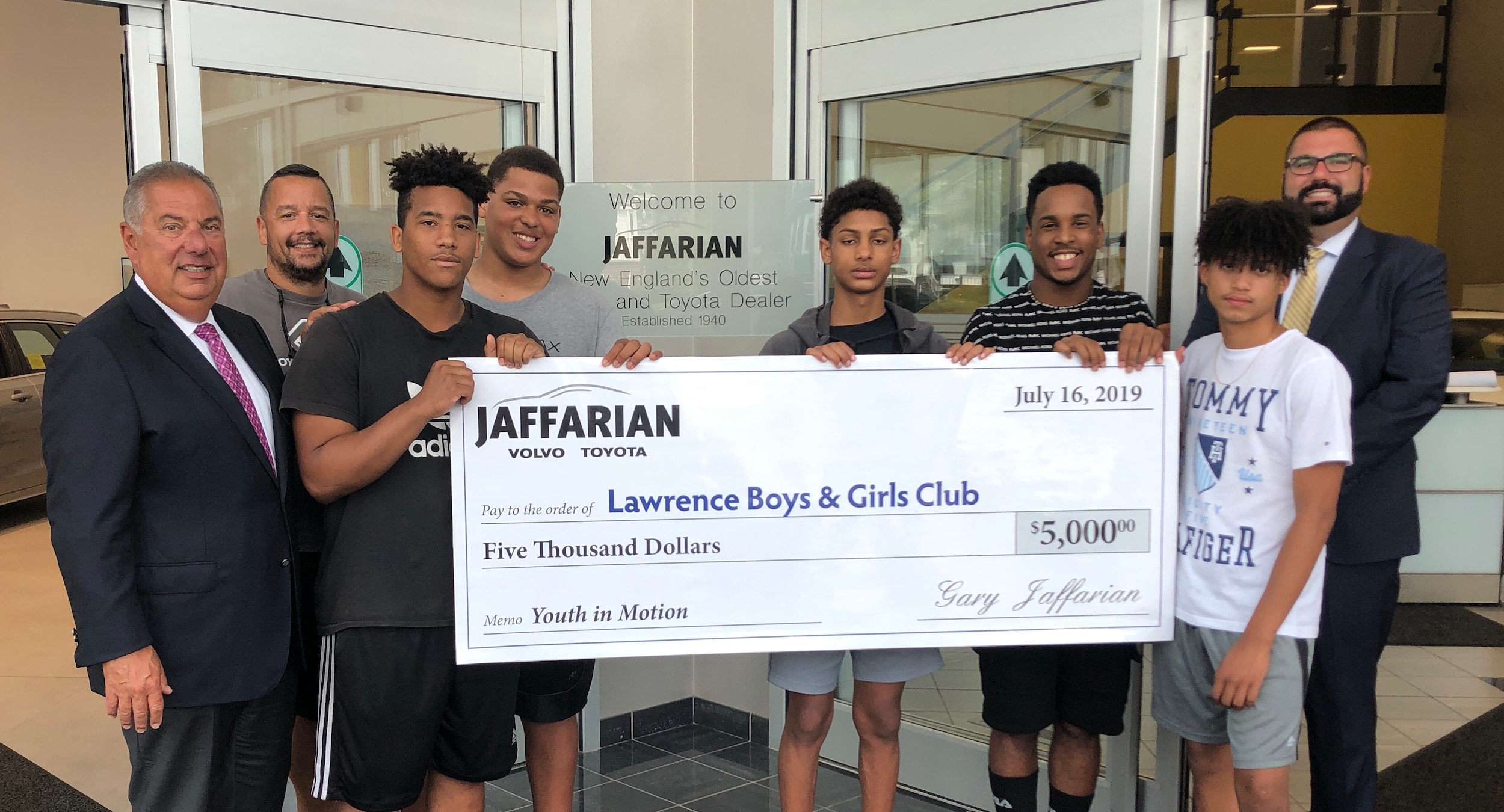 "This donation allows me to have sneakers to play basketball and keeps me off of the streets," shared Randy Carmine, member of Boys & Girls Club of Greater Lawrence.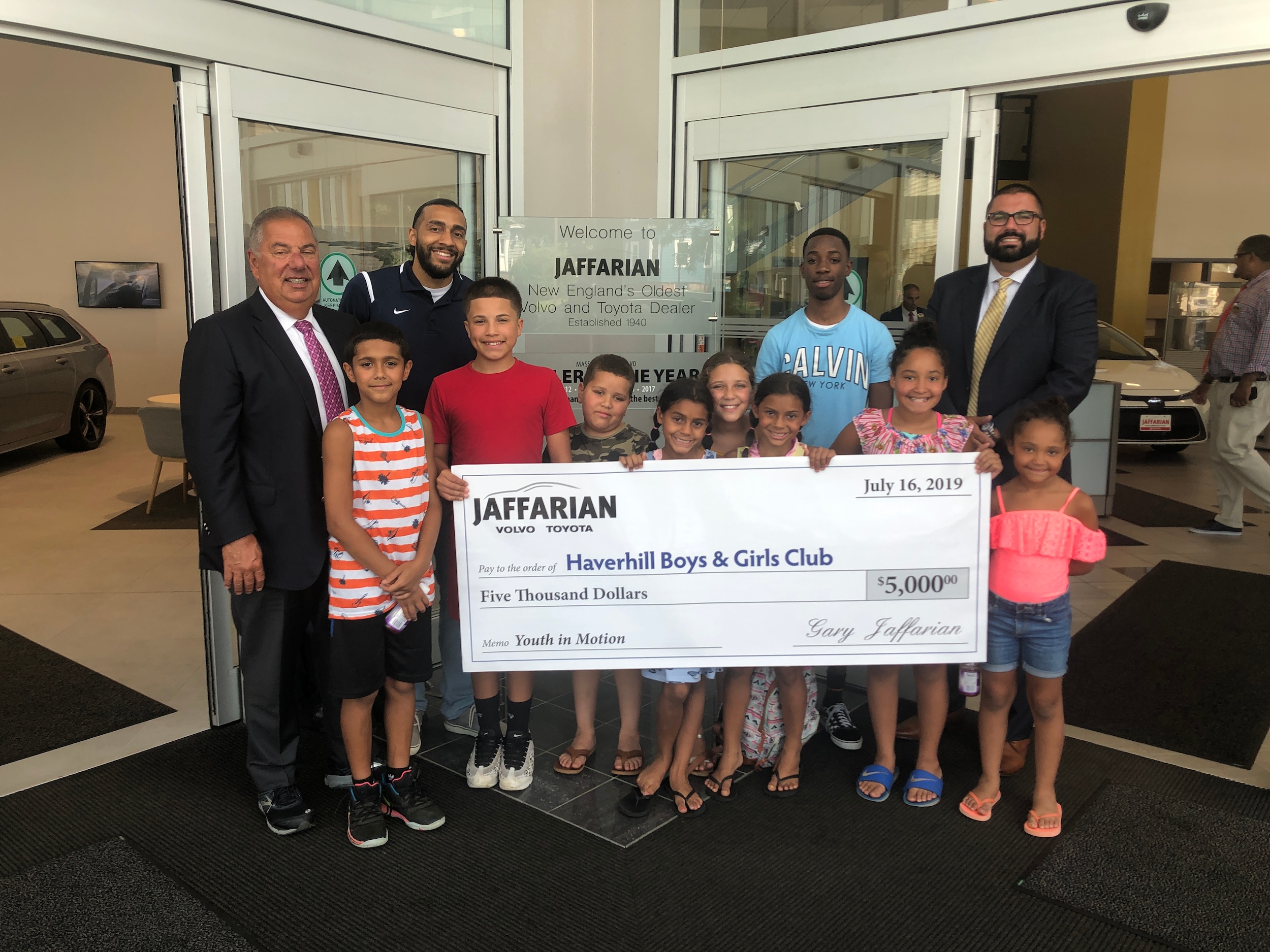 August 2019 - The Jaffarian Volvo Toyota Youth in Motion Fund is helping local teens and children fulfill their dreams of playing sports and attend camp with a $5,000 gift to the Greater Lawrence Boys and Girls Club. The Jaffarian Youth in Motion program was designed by Gary Jaffarian a number of years ago to inspire and enable children and teens who need us most and to realize their full potential as productive, responsible and caring people.
Boys & Girls Club of Greater Lawrence helps identify the needs of our young community members and allocates funds directly to support youth participation in sports and activities.
"I couldn't imagine what we would do without the support of Gary and this gift," shared Manny Ayala, Executive Director of the Boys & Girls Club of Greater Lawrence. "This fund enables our teens to receive sneakers to play basketball, our young people go to camp, among other important purchases that allow our kids to thrive in the sports and activities that they love."
The goals of the program, aside from providing the access to equipment, includes teaching sportsmanship and promoting physical, mental and emotional well-being. The Greater Lawrence Boys and Girls Club supports local youth to experience a sense of pride and accomplishment through the activities that lead the way in positively shaping the lives of young people.
Young people who have access to what they need, empowered to fulfill on their dreams have a different sparkle in their eye and spring in their step, Whether it be prescription swim or basketball goggles, football, basketball, field hockey or track equipment, equipment for the dance squad or cheerleading or summer camp - these important, and sometimes overlooked needs make a tremendous difference in the lives of young people.
-Gary Jaffarian, President and CEO of Jaffarian Volvo Toyota